About Us
Mohamed Sathak A.J College of Physiotherapy at Chennai was started in 2002, is recognised by Government of Tamilnadu under G.O.NO.51 dated on 22.02.01, and affiliated to The Tamilnadu Dr.M.G.R. Medical University. The College with the help of highly trained and experienced staff offers Bachelor of Physiotherapy Degree (B.P.T- 4 1/2 yrs ) 4 Years Course with an additional six months of compulsory full time internship in either Government or Private hospitals approved by the Tamil Nadu Dr.M.G.R Medical University. Master Of Physiotherapy ( M.P.T- 2 years).
Vission
We, at Mohamed Sathak A.J College of Physiotherapy, are determined to raise the standards of Physiotherapy teaching by quality improvement of faculty & to promote research activities thereby making the Institute the best in the country.
Mission
Mohamed Sathak A.J College of Physiotherapy is committed to produce skilled, dedicated, world class Physiotherapists who will have clinical competencies, skills and attitudes inherent to clinical practice and adhere to ethical and legal principles established and expected by the profession, community and governmental agencies.
Quality Policy
To promote quality education, to convert a novice into a competent expert in the relevant field at par with global standards by meeting the far reaching expectations and requirements of the students through dedicated and devoted staffs with updated systems and continued improvement.
About our University
The Tamil Nadu Dr.M.G.R Medical University.
Which is situated in Southern part of the City of Chennai (formerly Madras) in the State of Tamilnadu, South India. This is the only Medical University in Tamilnadu capable of granting affiliation to new medical and paramedical colleges, government or self - financing; and awarding degrees (until 1988, all degrees of Health Sciences were awarded by the University of Madras). The motto "HEALTH FOR ALL" reflects all the objectives of this medical University.
CHAIRMAN
DIRECTOR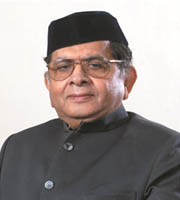 Alhaj Janab ESM.BASHEER AHAMED
CORRESPONTENT
PRINCIPAL